Visit the brewery Jelínkova vila in the heart of the Highlands. Our Harrach beer is winning awards and accolades and tastes great.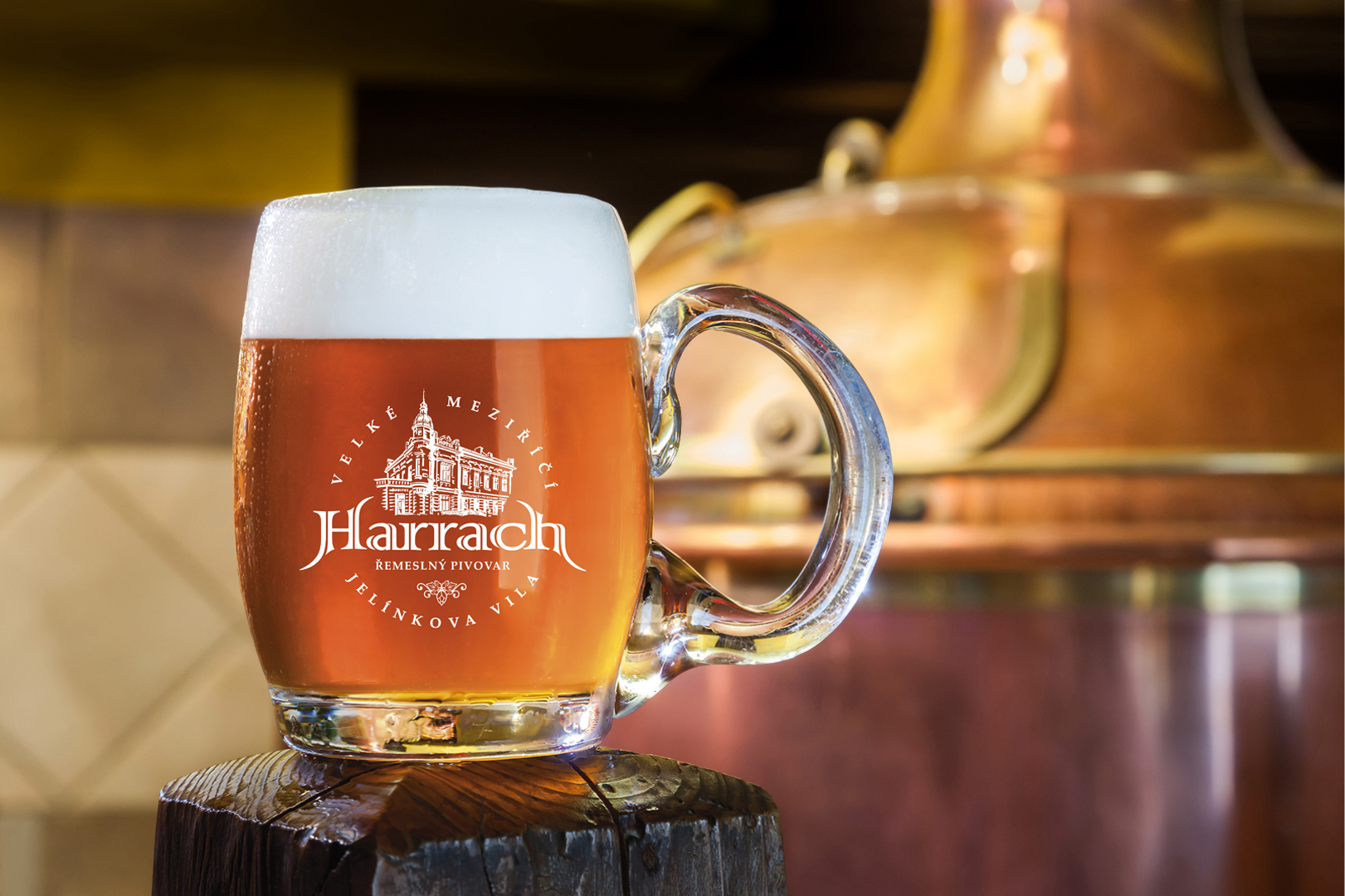 Hotel and brewery jelinkova vila

The brewery, which is part of the Jelínkova vila hotel, was built and put into operation in 2003 and 2004. We thus continued the centuries-old tradition of brewing beer in Velké Meziříčí, which ceased to exist in February 1949. With a maximum production of 4,000 hectolitres of beer per year, we are classified as a microbrewery.

We brew Harrach beer using the traditional handcrafted method and the honest Czech way of "brewhouse - taproom - cellar". We have already been awarded many times for it, among others with the Czech Beer Seal or the Microbrewery of the Year award.
In the brewery we brew exclusively beers of the Czech type, light and dark beers with extract of almost 12° and special light beer with extract of almost 14°. These beers are famous through their impressive nature, characterised by natural saturation with carbon dioxide, honey colour, fine aroma, rich foam formation and fullness (known as bread fullness) of flavour. Lagers brewed in our brewery are rich in natural vitamin B which is present, in a large extent in the bottom fermentation yeast which causes slight beer sludge.

The beer maturation time in our brewery is as long as 70 days. All of our beers are unfiltered and non-pasteurised, free of any additions of stabilisers and other non-natural substances.
Our beers:
Light beers – purely malt taste, slightly to strongly bitter, without any caramel flavour
Dark beers – sweetish, caramel, hop-bitter taste
Special beers – fuller and stronger taste